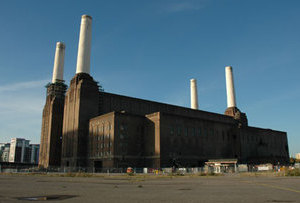 Quote of the day
'It is just another 'new beginning' as the fourth developer limps off stage to boos and jeers.' So says Keith Garner of the Battersea Power Station Community Group as yet another redevelopment plan goes up in flames. Battersea Power Station is to be put back on the market after debt-laden owner Real Estate Opportunities failed to secure a viable future for the iconic building. It is expected to fetch £500m in a sale next year.
Published: 13 Dec 2011
Last Updated: 09 Oct 2013
.
Find this article useful?
Get more great articles like this in your inbox every lunchtime