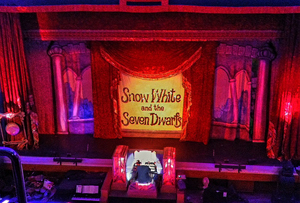 Quote of the day
'Money isn't limitless and dwarfs are very, very expensive' - Jonathan Kiley, the producer of Wolverhampton Grand Theatre's panto, Snow White and the Seven Dwarfs, explains his decision to replace the seven dwarfs with children in masks. Panto-goers, though, aren't impressed. 27-year-old John Eley said he had cancelled his tickets. 'It's cutting corners, isn't it,' he fumed.
Published: 16 Dec 2011
Last Updated: 09 Oct 2013
Find this article useful?
Get more great articles like this in your inbox every lunchtime