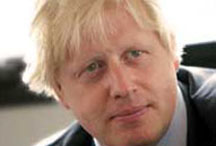 Quote of the day
'There's no doubt there's something creepy about the huge bonuses that bankers are still continuing to receive.' Boris Johnson has backed Vince Cable's plan to force a split in banks' retail and 'casino' operations at a predicted cost of £7bn. However, he warns government not to bite the hand that feeds it by crippling the banking sector completely. 'Just don't kill the goose,' he says.
Published: 19 Dec 2011
Last Updated: 09 Oct 2013
.
Find this article useful?
Get more great articles like this in your inbox every lunchtime