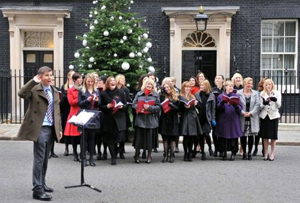 Quote of the day
'As far as punters are concerned it's a done deal' - A Ladbrokes spokesperson explains why the bookmaker has stopped taking bets on the Christmas number one, after Simon Cowell admitted defeat as X Factor winners Little Mix were outsold by the Military Wives' Choir. Apparently, having sold 210,000 copies of their cover of Damien Rice's Cannonball, Little Mix peaked too soon, allowing the Military Wives to overtake. Quel dommage...
Published: 20 Dec 2011
Last Updated: 09 Oct 2013
.
Find this article useful?
Get more great articles like this in your inbox every lunchtime