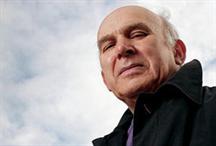 Quote of the day
'The bankers don't speak for Britain; the coalition will not put their interests above the rest of the country.' Vince Cable has penned a scathing attack on the 'whingeing' City, insisting that government must focus on 'manufacturing, creative industries, higher education and professional services' in order to save the UK economy, rather maintaining the current preoccupation with financial services. 'It is a source of systemic instability, unfettered greed and industrial-scale tax dodging,' he says.
Published: 21 Dec 2011
Last Updated: 09 Oct 2013
Find this article useful?
Get more great articles like this in your inbox every lunchtime