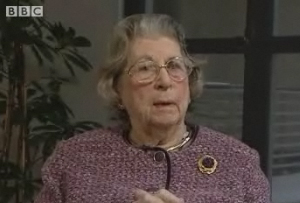 Quote of the day
'I thought, "to hell with that". It was just meant to be between him and me' - Conservative peer Baroness Trumpington explains the 'two-finger gesture' she was caught giving ex-Cabinet minister Lord King in Parliament was supposed to be a joke between friends, after he said 'the survivors of WWII started to look pretty old'. Baroness Trumpington, who served at Bletchley Park, told the BBC that she 'tried to pretend my hand had slipped but it was going to be quite obvious that... I meant it'.
Published: 22 Dec 2011
Last Updated: 09 Oct 2013
Find this article useful?
Get more great articles like this in your inbox every lunchtime