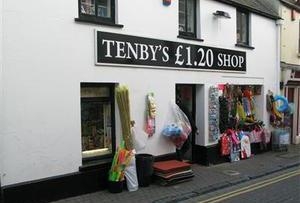 Quote of the day
'People moaned about it at the start but it didn't make the slightest difference - I'm still cheaper than anywhere else'. As inflation bites, shop owner Colin Sharp explains why he changed the name of his pound shop chain in Wales from Famous £1 Shop to Famous £1.20 Shop.
Published: 16 Jan 2012
Last Updated: 09 Oct 2013
Find this article useful?
Get more great articles like this in your inbox every lunchtime