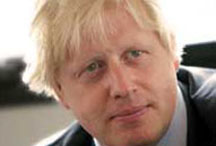 Quote of the day
'Millions of people will be there and perhaps hundreds of millions will be watching around the world, so let's have a fantastic party. Who knows, it may even be more exciting than the Olympics!' Boris Johnson has high hopes for the Queen's Diamond Jubilee.
Published: 19 Jan 2012
Last Updated: 09 Oct 2013
.
Find this article useful?
Get more great articles like this in your inbox every lunchtime