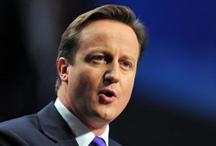 Quote of the day
'The truth is, the last government made something of a Faustian pact with the City. It encouraged a debt-crazed economy because it needed to pay for spiralling welfare costs.' Prime Minister David Cameron couldn't resist a dig at Gordon Brown's government as he launched his Co-operatives Bill yesterday afternoon.
Published: 20 Jan 2012
Last Updated: 09 Oct 2013
.
Find this article useful?
Get more great articles like this in your inbox every lunchtime