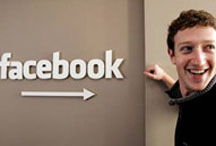 Quote of the day
'Facebook must know that putting a ticking clock in front of users is bound to make very few of them happy, yet here it is' - Tech site Mashable points out that Facebook's decision to force the implementation of its new Timeline feature is unlikely to be popular.
Published: 26 Jan 2012
Last Updated: 09 Oct 2013
.
Find this article useful?
Get more great articles like this in your inbox every lunchtime