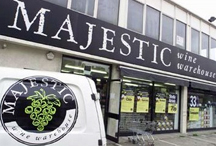 Quote of the day
'Unlike Mary Portas, I don't think we can continue to try and muddle through, supporting the traditional high street model.' If the high street was on a life support machine, Phil Wrigley, chairman of Majestic Wine, would be flicking the off switch as we speak. In a speech to Oxford University, he claimed that the Great British high street was 'irrelevant to the needs of shopping today', adding, 'The vacancy rate is so high that no new retailers will come in to a location because they don't want to be sited among empty shops. It is, in effect, a death spiral.' Beeeeeeeeeeeeeeeeeeeep...
Published: 02 Feb 2012
Last Updated: 09 Oct 2013
.
Find this article useful?
Get more great articles like this in your inbox every lunchtime