QXL going, going... gone?
Online auction site QXL may have suffered from the eBay effect in the UK, but that may not stop its board enjoying a big pay-day this week.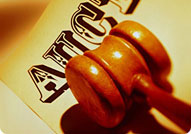 QXL (or Tradus, as it now calls itself) is about to be sold to South African media group Naspers for about £800m, according to the Times. It's a bit of a come-down from its valuation during the dotcom boom (when it was worth about £2bn) but it would still represent a pretty impressive return for the British company. For one thing, it's about 30-odd times their expected profits – that's the kind of deal people were doing at the height of the dotcom era.
QXL was launched in 1997 when eBay was still largely a US operation. However, when it turned its sights on the UK, its rivals were quickly left eating dust. QXL quickly realised that there was no way it was going to challenge its rival's dominance of the UK market, so it very sensibly switched its attentions to Eastern Europe instead.
Now it makes most of its money in Poland, where it recently resolved a dispute with its local management team. It also has operations in Romania, Hungary and the Czech Republic, and recently dipped a toe into Russia by buying a stake in Molotok. It admitted in November that it was in talks with a potential buyer, though nobody seems to have expected Naspers to be the interested party.