Racism at work isn't going away
We're uncomfortable about talking about race in the workplace, so issues are going unresolved.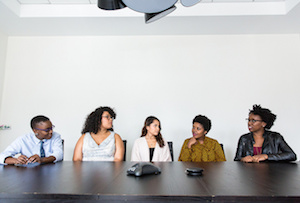 While fixing the issues holding women back in business has jumped right to the top of leaders' to-do lists, tackling those surrounding ethnicity hasn't gained as much traction. Yet racism at work hasn't gone anyway.
Almost three in 10 (28%) of black, Asian and minority ethnic (BAME) employees had experienced or witnessed racial harassment by a manager in the last five years, compared to 17% of white staff, according to a YouGov survey of more than 6,000 people. A quarter of Pakistanis had suffered it personally, the highest proportion.
Of those who reported managerial racism, 30% said it happened in the last year. That's less than 10% overall, but given the pervasive, lasting impact of workplace discrimination that's still far too high.