Randel Darby's Airportr has solved one of air travel's biggest hassles
Portr will take your bags to the airport - and even check them in.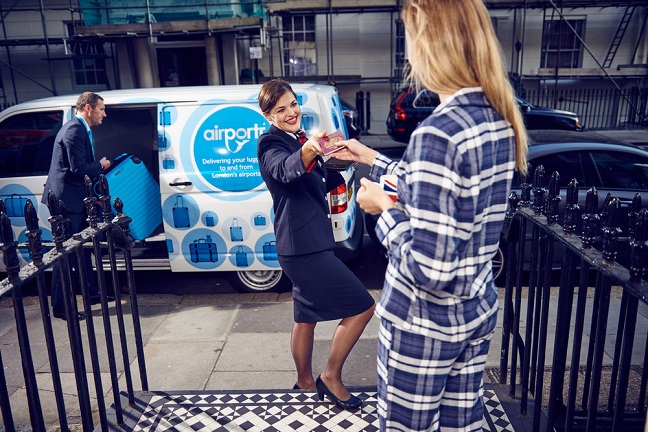 I always travel light. The sight of people on public transport with ginormous cases that appear to weigh more than they do makes me wince, so no matter how far I'm travelling or for how long I'll be going for I never take anything bulkier than a wheely suitcase or a big backpack. I'd sooner spend some time doing laundry than face rush hour on the Piccadilly Line with a 30kg beast.
But those who are always determined to take everything and the kitchen sink with them when they jet off to foreign climes could find their lives a lot simpler in the future thanks to a new start-up called Portr. For as little as £25, the company's Airportr service will collect your bag from your hotel or home and drop it off at a kiosk in departures, leaving you free to spend your day as you please without having to drag around a big suitcase with you. And from this week for British Airways flights out of London it can even check the bag in for you – so you don't have to worry about it again until you reach the baggage carousel at the end of your journey.
The service was dreamed up by Randel Darby, formerly a jet set private equity exec who grew tired of going everywhere with a bag in tow. 'It slows you down immensely and is a huge inconvenience – you're on and off the tube with your bag, taking it to meetings with you,' he tells MT. 'I thought there's got to be a better way to do this.' So he set about investigating the feasibility of a bag delivery service.