Random Penguin walks onto publishing stage
The two rival firms have agreed a merger deal that will create the world's largest book publisher.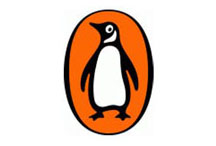 German media outfit Bertelsmann and UK rival Pearson have agreed a deal to merge Random House and Penguin, their respective book publishing divisions. The deal will create a new 'Penguin Random House' company, with 53% of the equity owned by the German firm and 47% owned by Pearson, and it will also create the largest publishing house in the world. Pearson has described Penguin as 'the world's most famous publishing brand', and Random House as 'the leading English language publisher in the US and the UK'. Sounds like a mighty fine match.
But, unusually, it doesn't appear that any money will actually be changing hands in the deal. Rather, the merger is designed to consolidate and secure massive market share. If the deal goes off – and that won't be until the second half of next year at the earliest - the post-merger group will publish about 27% of all books sold in the UK, and 25% in the US. The lack of cash exchange is particularly surprising given that News Corporation's publishing arm, HarperCollins, wanted to crash the merger with an offer of £1bn for Penguin.
It is thought that Rupert Murdoch's firm could still put in a bid with Pearson's board later this week, but an anonymous insider described the proposed deal to MT as a 'shotgun wedding', suggesting that some semblance of an agreement had already been reached before Murdoch pricked his ears. We reckon there is something being kept on the QT – who turns down a billion quid in favour a 'cash free' merger?