RBS to ask for extension on branch sale deadline
The Royal Bank of Scotland and the Treasury are planning to lobby the EC in the hope of getting more time to sell off the 316 branches it has to offload.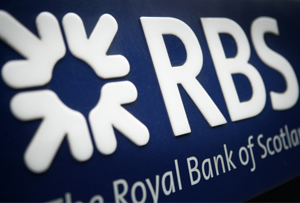 It's a really irritating time for the Royal Bank of Scotland right now. It was just on the verge of complying with a competition ruling by offloading 316 of its high street branches to Santander, but the latter has reportedly freaked out at the appalling state of RBS' computer system. Now it is still lumbered with the branches and the promise of getting less money for them than originally hoped from a new bidder. Both Virgin Money and private equity group JC Flowers are interested, but now that Santander has pulled out, this could easily affect the sale price.
So why are they having to offload the branches in the first place? Well, back in 2008 when the bank was nearing collapse and the British taxpayer stepped in with a bailout, the European Commission imposed a penalty. RBS had to get rid of a bunch of branches ASAP to avoid breaching EU laws about state aid for private companies. We're now a few years on, suggesting the bank is dragging its feet a bit, but it was on the verge of the sale with Santander.
The collapse of the sale with the Spanish banking group saw shares drop 4% this morning, suggesting shareholders want something decent sorted out as quickly as possible. Sir Philip Hampton, the chairman of RBS, said: 'What's changed since the original decision is the climate around state aid. The commission has been much, much more flexible. It used to be a pretty severe regime but they are making different judgements. Governments have to negotiate state aid. As it happens, the UK retail banking market is more competitive now than it has been for decades.'