RBS flogs Galaxy pubs to Heineken for £422m
The bank is disposing of one of the more er... 'non-core' investments on its balance sheet.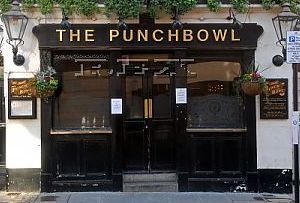 The 918 boozers, acquired under Sir Fred Goodwin back in 2000, include The Punch Bowl in London - famously run by film-maker Guy Richie. The deal will see Heineken taking control of all RBS's pubs across the UK, bringing the total number of pubs under its control to 1,380.
Unfortunately for RBS (and for us, as we all own it), the sale represents a loss for the firm. But the government-backed bank is eager to offload as many non-core assets as possible. Its new strategy is to focus on more lucrative banking endeavours, rather than wacky investments, and shore up cash to see the business through the current financial turmoil. Expect a few more sales over the next few months: RBS had a total of £105bn-worth on 'non-core' assets due for the chop as of September this year. Its share price was up around 4% in the aftermath of the announcement this morning.
Heineken is the ideal buyer for the pub chain; it has been managing the watering holes on behalf of RBS since 1999. And while the actual sale of the Galaxy business is making RBS just £412m (a £28m loss on its original investment), Heineken is paying the bank a £10m sweetener for winding up their pub tenancy contract.

With some pub enterprises reporting healthy profits this financial year, despite falling consumer spending across other retail sectors, Heineken is hoping that – with a bit of management magic, of course – its sprawling new pub business (one of the largest in the UK) will boost its profits and refresh the parts which its other endeavours have so far failed to reach.