RBS to increase loans to small businesses
Royal Bank of Scotland has pledged to increase loans to SMEs by 15%. Is this just more lip service to boost business banking? Or has this leopard really changed its spots?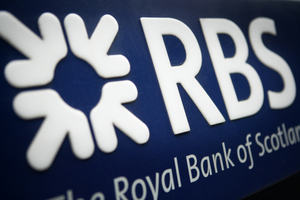 Lending to small businesses has been a hot potato for as long as we can remember. Established entrepreneurs all have their tales of triumph against adversity: 'we were denied funding by the banks and now we're worth billions'. In the small business community, the consensus seems to be 'sod the banks, we're bootstrapping'. But could the harried entrepreneur finally be catching a break?
RBS has promised to cut upfront fees, lower lending rates and end early repayment penalties as part of 'a drive to get behind the economic recovery'. Under this new initiative, a business borrowing £75,000 - the average small business loan - would save as much as 60% on the cost of the loan over three years.
But is this a case of too little too late? Project Merlin has proved a partial success, lending £39.5m in the first half of 2011 out of an earmarked £76m to small businesses. But it's hardly prompted boom times for SMEs. Economic growth in the UK has already stalled. Businesses have hunkered down for a long financial winter. The volatility of the markets is creating huge risks as well as opportunities for expanding firms. Will this pledge deliver real results?