RBS investors not spooked by £400m forex fright
The taxpayer-owned bank returned to profit, but there could still be scares ahead.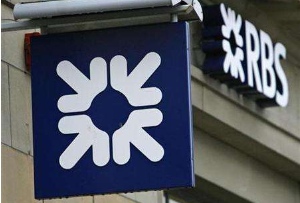 RBS investors were soothed rather than spooked today as £400m set aside to cover the fallout from alleged foreign exchange rigging was outshone by the bank returning to profit, beating expectations to boot.

The provision, made in its third quarter results, comes just a day after Barclays put £500m to one side to cover the Financial Conduct Authority's forex probe (which Bloomberg reported could be settled as soon as November), so the markets were no doubt expecting RBS to do something similar.

The 80% taxpayer-owned bank also added another £100m to cover PPI misselling - comparatively small change now compared to the total provision of £3.3bn. The scandals are still casting a shadow over chief exec Ross McEwan's crusade to clean up RBS, just over a year since he took over the top job, but investors can now see the light of private ownership at the end of the bailout tunnel.

The bank turned a pre-tax profit of £1.3bn in the three months to September 30th, up 26% from the previous quarter and a veritable volte-face from the £634m loss made the same time last year. In fact, it's the first third quarter profit RBS has made in three years.

Shares duly rose 3.5% when markets opened, and were up 4.4% to 381.5p in mid-morning trading. No matter that £800m of that profit was a one-off, previously-announced release from the pot set aside to cover bad loans in the RCR (aka the 'bad bank') and its Irish Ulster Bank - which it announced today it had decided to hang onto. Or that revenues fell 11% to £4.4bn as the investment bank continued to be cut back.

In fact, RBS' shares have done comparatively well, when measured up against HSBC, Barclays and Lloyds so far this year.

Source: Yahoo Finance
But it's not out of the woods just yet. For a start, shares are still well below the 407p the Government has said would mean it breaks even on the £45bn bailout. RBS also hinted rather ominously at the possibility of yet more scandals to come - or at least more fines.

'Ongoing conduct and regulatory investigations and litigation continue to present challenges and are expected to be a material drag on both earnings and capital generation over the coming quarters,' it said. 'The timing and amounts of any further settlements or redress however remain uncertain and could be significant.'

It may be Halloween, but it looks like there could still be more skeletons in RBS' closet.