RBS, Lloyds, Barclays and HSBC have an even worse reputation than the Co-op
Crystal meth and near-death can't compete with PPI and Libor.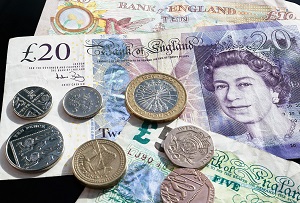 It's less than three years since the scandalous near-collapse of the Co-operative Bank, but it seems consumers still have more faith in it than most of its high street competitors.
Despite all the crystal meth-induced high jinks of the bank's former boss Reverend Paul Flowers, it managed to attain an 'average' rating of 62.4 out of 100 in the Reputation Institute's latest Reptrak ranking. That compares to 62.1 for HSBC, 59.8 for Barclays, 57.3 for Lloyds and 49.3 for RBS.
The best part of a decade on from the financial crisis, the 'Big Four' clearly still face an uphill reputational struggle. Ongoing stories about PPI reparations and Libor rigging don't help. Nor do repeated IT cock-ups that prevent people getting their wages.