RBS offers Yuletide credit cheer to small business
RBS is improving its borrowing terms for SMEs. But are small firms still in for a bleak midwinter?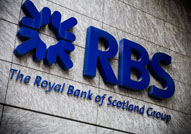 The state-backed bank has announced a series of improvements to its lending, which may provide a dash of cheer for its small business clientele as they head into what could be a tough festive period. It's capping overdraft charges at 1.5% for any business with a turnover of up to £25m, limiting loan arrangement fees for small business customers to 1.5%, and renewing lending on the same or improved terms for at least 12 months. It's also offering free banking for all start-ups, and has stuck an extra £16bn in the pot.

It's a timely gift: the lack of available credit has been seen as a major hindrance for small business in the current climate. And in a sense we can all share in any goodwill it generates, since RBS is 70%-owned by the taxpayer. Call it your first pressie of the season.

But while RBS is funding new companies at the rate of 2,000 a week, it says it has £27bn in undrawn overdraft facilities – credit it has offered to small business that hasn't been taken up. So perhaps businesses are treading a path similar to that of the nation's punters: consumer borrowing has just recorded its biggest month-on-month fall since records began in 1993, as we paid back our debts at twice the expected rate. You can hardly blame businesses if they're opting for a similar process of 'deleveraging', preferring to tighten their belts rather than throwing more of their nuts on the fire for roasting.

At least today's move has gone down well with the CBI, which says that lack of credit is indeed the key issue facing our small businesses. Then again, the latest figures from the organisation also highlight how this is only part of the problem. Firms in the services sector suffered a surprise drop in sales in the three months to the end of November, with 48% of those surveyed saying business volumes and profits were down; only 21% said profits had risen. The CBI has also announced that consumer confidence has fallen for the first time in more than a year.

So perhaps the nation's small businesses won't be breaking out the celebratory mulled wine, mince pies and unfortunate jumpers just yet.

In today's bulletin:
Bank intervention quells Dubai panic - for now
Sun keeps shining for Thomas Cook
RBS offers Yuletide credit cheer to small business
A Traveller's Tale: New York and US unprepared for double-dip recession
MT Expert's Ten Top Tips: How to work with really difficult people