RBS' 'put customers first' shocker as it loses £8.2bn
Has chief exec Ross McEwan discovered the secret to success in business?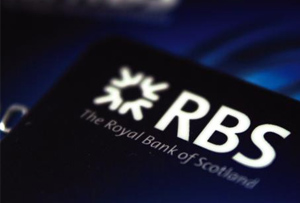 Having admitted last month, to general apathy from the markets, that it would probably make an £8bn loss when it posted its annual results today, guess what? RBS has posted an £8.2bn pre-tax loss (its sixth consecutive loss, if you're counting).This time, though, shareholders are less impressed: shares were down 6.84% in early trading.
The boring stuff first: excluding bad banks and 'legacy' costs, RBS actually made an operating profit of £2.5bn. But that doesn't take into account things like the £4.8bn it spent on establishing its bad bank, RBS Capital Resolution, and the £3.8bn it set aside for fines and, basically, PPI compensation.
The juicy bit is, obviously, the bonus pool, which this year has fallen to a measly £576m, 15% lower than last year's £679m. Of that, investment bankers will be paid £237m.