RBS shares drop after finance director quits after just 10 weeks
RBS shares fell 1.9% in morning trading as group finance director Nathan Bostock announced he's heading to Santander.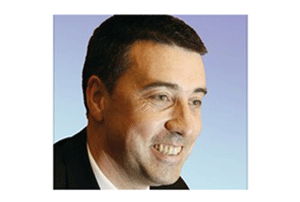 The Royal Bank of Scotland was dealt another blow this morning as it was announced the group's finance director has quit after just two months in the job. Nathan Bostock, who was appointed to the post on October 1, is leaving to join Santander UK as the bank's chief risk officer and deputy chief executive.

Bostock had previously held several positions at Santander, including chief financial officer, before joining RBS in 2009 as head of restructuring and risk. Working alongside former CEO Stephen Hester, he played a pivotal role in shedding £900bn from the lender's balance sheet.
Once tipped as the favourite to take over from Hester, Bostock's shock departure spooked the markets, with RBS the top faller in the FTSE 100 as shares dropped 1.9%. Santander's stock rose 0.7% on the news.

Bostock's departure is another blow to new RBS chief executive Ross McEwan, as Bostock was expected to play a key role in the creation of a £38bn internal 'bad bank', announced last month. However, McEwan put out this optimistic statement: 'I look forward to competing with him in the UK market as we strive to better the industry for our customers.'

RBS, which is 82% owned by the government, has recently been plagued by IT problems, which left hundreds of thousands of customers stranded last month after a computer systems failure. It has also faced criticism over its business lending practices with allegations that it defrauded small business customers in distress.

It is now expected that Bostock is in prime position to become the next Santander CEO, replacing Ana Botín, if, as expected, the Spanish lender floats its UK business in the next couple of years.