RBS shows the way with repossession concession
RBS has promised to go easy on struggling mortgage holders - without waiting for Government pressure.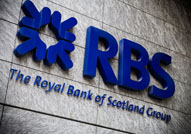 As speculation grows that the Government will use legislation to force banks into lending, RBS has decided to get ahead of the game. It promised today that it will give struggling mortgage holders six months' grace before trying to repossess their house – rather than the three months people currently get. Whether this is a good idea is debatable, and arguably it's just bowing to the inevitable anyway. But at least it shows that banks are starting to think about restoring their battered reputations…
New RBS boss Stephen Hester said this morning that the bank would guarantee not to repossess the houses of people who fall behind on their mortgage repayments for at least six months - even though the Government hadn't (yet) requested it. It's also promised to steer clear of any legal action until people have been able to seek independent advice from the likes of Citizens' Advice. Since RBS controls about 7% of the UK market, this is welcome news for a lot of hard-pressed borrowers – it means that if people lose their jobs in the current round of redundancies, they've got a bit more time to sort themselves out (or delay the inevitable, as you might put it).
Of course, RBS is under greater pressure than most of its rivals, given that (as of Friday) it's now 58% state-owned. The Government wants to see some payback for the £20bn of taxpayers' money it's shelling out to prop up the ailing bank, which is why we've seen RBS promise to freeze overdraft rates for its business customers. Clearly Hester has decided that rather than wait for Government legislation – expected within days, if the situation doesn't improve – he'd take steps to try and restore the public perception of his brand (and save the bank the hassle of trying to re-sell a load of houses in the process).