RBS targets small firms - but needs to work on women
RBS looks to hit tougher Treasury lending targets, but gender inequality remains a big issue.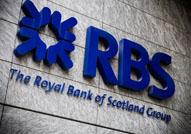 On the day that RBS announced its staff were manning a new hotline to try and attract more small business customers, a reminder that this isn't the bank's only structural problem: in an appearance before the Treasury Select Committee this afternoon, John Last, RBS' director for policy and employment, admitted that women are under-represented at the bank.

Of course RBS is hardly alone in this – as today's hearing emphasised, it's an issue throughout the City, and has been for years. But now the likes of RBS are under some degree of state control, is there a chance that something might actually be done about it?

MP Jim Cousins, a member of the committee, put it to Last that there was a 'very thick glass ceiling' at RBS – a notion that he found hard to deny. But it seems the wheels of change may be in motion, albeit slowly: Last claims RBS is currently taking an in-depth look at women's salaries (not before time, you might argue). In fact, he reckons it's only a matter of time before this problem resolves itself: five to ten years from now, he suggested, women will have parity with men in senior management and executive levels at RBS (we'll believe that when we see it).

As you'd expect, the MPs were keen to explore the idea that we might have avoided the financial crisis had more women had been in senior positions, with one visitor suggesting male-dominated boards took too many risks. Perhaps surprisingly, the lone woman on the panel at the time (Kat Banyard from the Fawcett Society) took issue with this, arguing that they were dealing in stereotypes. But one thing's for sure: the under-representation of women certainly didn't help RBS, judging by its catastrophic mistakes of the last few years.

At least it's starting to try and make amends: it announced today that some of its most experienced bankers will be staffing a new hotline to offer advice to would-be borrowers. Although this isn't really a benevolent decision - both RBS and Lloyds are being forced to raise their game on the lending front by the Government, having committed to dole out a total of £39bn when they were bailed out with taxpayers' cash.

Optimists will hope that the state can also give them a firm push in the direction of greater gender equality. RBS' acknowledgement that something needs to be done is a step in the right direction, but the proof of the pudding will be when they – and the rest of the City – start putting their (or the taxpayers') money where their mouths are.
In today's bulletin:

Qatari royal family shopping at Sainsbury's again?
OFT probes online pricing
Wasserstein's death marks end of era... or does it?
RBS targets small firms but needs to work on women
Time for a backlash against the Berners-Lee backslash?