RBS withdraws from government 'risky asset' insurance
The Royal Bank of Scotland is edging closer to becoming a private company again as it drops out of the government's toxic asset insurance scheme.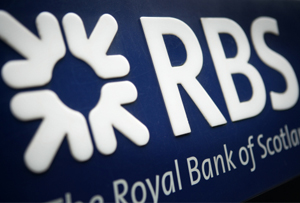 The government is getting closer to its goal of offloading RBS from state ownership, as today the bank left the Asset Protection Scheme. The scheme, which involves the government insuring the bank's riskiest assets, was set up in 2009 and meant that the taxpayer had to foot the bill for any losses. But RBS has spent several years getting rid of half of the £280bn of loans and investments that it needed the insurance for in the first place.
Under the APS, banks had to pay a yearly fee for their insurance, and were themselves liable for the first 10% of losses on the assets they lodged with the scheme. RBS has paid around £2.5bn in fees to use the scheme, which, as it happens, it hasn't had to claim on. Its fees ran right up to this week, which means the bank is leaving the scheme at the earliest possible moment. With the government still owning 82% of the bank, however, we're a long way from seeing the bank completely out of the grip of state support.
So when will the sale happen? Well, it's not thought that the bank will be ready for a while yet. Treasury minister Sajid Javid told the BBC that the government is not planning to sell it off any time soon: 'We've said all along that it's our intention eventually to return it fully to the private sector and today's news is a significant step towards that. But in terms of eventually selling our stake, that will be done with due regard to taxpayers' interests. So we'll continue to work on that, but that's moiré of a longer-term nature.'