Are these really the best companies to work for in Britain?
Google's slipping and Expedia takes the top spot, but why has there has been such a shake-up in the Glassdoor rankings?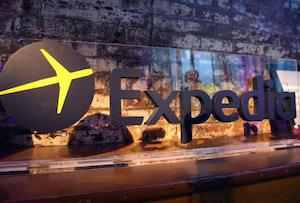 When asked to think of the most attractive places to work, Google often springs to the forefront of people's minds with its futuristic offices and long list of employee benefits. But, it looks like the tech giant may have got complacent if Glassdoor's latest survey of the UK's best companies to work for is anything to go by.
Google was nowhere to be seen in the top five, toppled from the top spot by travel firm Expedia and falling to eighth place. The jobs website carried ranked firms with more than 1,000 workers on employee satisfaction based on reviews given by its users over the past year. At a minimum, employers considered for the list need to have received just 25 company reviews during the eligibility period, so it's far from a comprehensive compilation, but it does throw up some interesting findings.
While Google has become renowned for its employee perks (or ingenious methods for keeping employees at work for as long as possible, depending on your viewpoint), Expedia secured its first place rating of 4.4 with praise for its perks including discounts on hotels and deals.