Is it really as easy as ABC for Google's parent company Alphabet?
From AI to driverless cars, will Alphabet's investments pay off?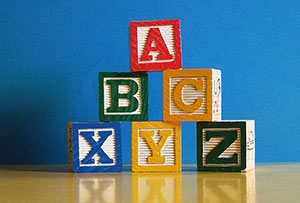 Formative years
Appropriately enough Alphabet was born by blog, announced by then Google CEO Larry Page on the firm's official web log on 10 August 2015. It's a holding company for Google's more out-there activities, the so-called 'moonshots' such as driverless cars, AI, ageing and disease and, er, investment. The revenue generating businesses – search, Chrome, Android, plundering our personal data – remain under the Google banner.
Google itself, of course, dates back rather further, to 1998 when two Stamford graduate students – Page and co-founder Sergey Brin – scraped together $1m from friends (we should all have such friends) to back their hunch that using page-ranking algorithms was the way to make sense of the internet.
Boy, were they right – in the 18 years since, Google has made hundreds of billions of dollars and over 180 acquisitions, including YouTube for $1.65bn, Nest Labs for $3.2bn and Motorola for a whopping $12.5bn. All despite the fact that neither Page nor Brin ever got round to completing their PhD studies.