Do you really need to adapt your business to millennials?
You may be sceptical about how different Generation Y is, but this doesn't mean you can ignore them, says Jonathan Hime.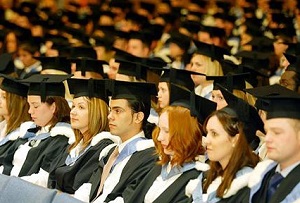 Everyone has heard the term 'millennial', referring to the generation reaching young adulthood around the year 2000. Many are fed up with the attention this new generation is getting. Why should these upstarts be any different and, even if they are, why let them call the shots? Yet the talent management industry keeps telling us that the next generation of leaders will be radically different from the current crop. Since millennials will comprise an estimated 75% of the global workforce by 2025, it merits a closer look.
Lumping everyone between the ages of 21 and 35 into one 'millennial' group may seem like gross generalisation, but generalisations can be useful. They underpin the marketing thrust of any company eager to identify common consumer characteristics when positioning new products and services. And in general terms, the point that the talent management industry is making is valid: when comparing millennials with their predecessors, we really are talking chalk and cheese. The human capital landscape is changing but competition for the best talent remains constant. Therefore, companies need to adapt their talent management strategies and cultures accordingly or they risk losing ground to those who heed the warning.
Without doubt, leadership teams will look very different in future as the millennial generation rises through the business ranks. These millennials are not super-human, they are made of flesh and bone like the rest of us. Nor are they fundamentally different in substance - they still have clear commercial goals and know the importance of delivering profitability and shareholder returns. But when it comes to mind-set, we are talking more revolution than evolution. It is these stark stylistic and attitudinal differences that hiring companies need to recognise.