For that reason, he's oot: Duncan Bannatyne quits Dragons' Den
Surprise, surprise: 'bad cop' Duncan Bannatyne says he does 'not plan to make any further investments' on the BBC's flagship business show.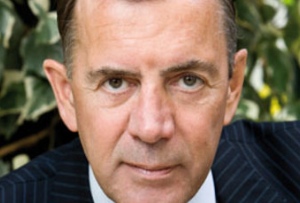 Another revolution of the perpetually-moving door that is the Dragons' Den lineup: after 12 series, 'bad cop' Duncan Bannatyne has said 'I'm oot' for the last time.

Gym owner Bannatyne said he does 'not plan to make any further investments on the programme so thought it fair to offer my seat to someone else'. Jolly decent of him. Apparently he's leaving due to 'other business commitments'. Aka he's stepping down to spend more time with his bankers: he dropped off the Rich List last year thanks to a battle over an alleged £122m debt (although staged a glorious return at number 534 in 2014). Then there's his divorce, which cost him £345m.

According to the BBC, Bannatyne has 'invested' £2m over the course of 12 series, compared with Jones' £3m and Deborah Meaden's similarly generous £2m - although it would be interesting to see whether that figure only includes the investments that actually worked out, rather than the ones which ended up being loans, or ended up not taking place at all.

The departure of world's most unlikely ice cream man (in his early days, Bannatyne owned an ice cream van) means Peter Jones will be the only 'original' Dragon left on the show.

'Duncan has been the most formidable Dragon,' BBC entertainment commissioning controller Mark Linsey euphemistically pointed out, before adding that 'we are going to miss him enormously'. We bet you are, mate. Bannatyne was one of the few exciting bits left in an increasingly tired format.