Rebranding brand Britain
Crisis-racked economic basket case or the world's first truly post-modern nation? We examine what being British stands for in 2010.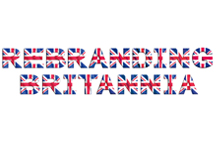 The last time the UK had a serious try at rebranding was 1997's Cool Britannia episode. They were the days when Things Could Only Get Better. We'd come out of a nasty recession, the coffers were refilling, Liam Gallagher got an invite to Number 10 with Blair's Ford Galaxy parked outside, the dotcom revolution was all systems go and the only way was up.
Now, as Brand Britain faces another round of reinvention, the mood is somewhat different: more sombre and altogether less confident.
Times may be tougher, but MT doesn't believe Britain is irretrievably broken: on the contrary, we still have an awful lot going for us. But if we're going to emerge as the leaner, stronger, fitter nation we all hope for, it's time for a proper look at what Britain really is in 2010, what Brand Britain means and what it should stand for. Before you can play to your strengths, you have to understand them.