Rebranding Lloyds bank
Column: Both Lloyds and TSB have recently gone through some major rebranding. MT gets an insider's view on what it was like to freshen up one of the UK's oldest brands.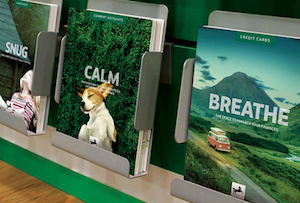 A few weekends ago, I found myself nervously waiting for the ad break during Downton Abbey to see the new Lloyds Bank brand get its first primetime airing. It may not sound like a career high (Downton has its longeurs), but I've had none bigger. When you work on a rebrand for nigh on two years, nothing beats finally getting it out there.

Certainly, as rebrands go, I've never experienced a more complex and demanding task. The transition from Lloyds TSB to Lloyds Bank meant creating two brands, not one; dealing with a change to legal entity as well as trading style; and, in transforming the entire bank, dealing with a ferociously complex number of stakeholders and governance processes. Oh, and did I mention the introduction of a new brand strategy?

We had the mixed blessing of having time on our side. It was back in 2009 that the European Commission ruled that Lloyds Banking Group had to divest a chunk of its business, giving the bank until November 2013 to complete this massive undertaking. Once TSB had been selected to take on this task – the ideal brand to do so, since it retained genuine advocacy – we needed to refresh it for its re-emergence. This was principally a matter of reviving and updating its established equity rather than creating something new.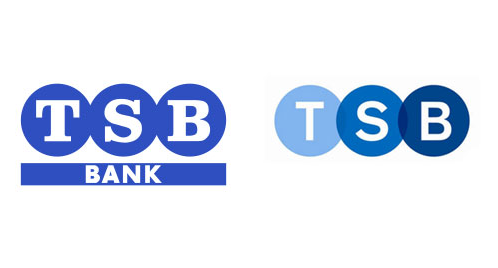 The Old TSB logo on the left, new version on the right

Turning Lloyds TSB into Lloyds Bank entailed a similar challenge – only on a far greater scale. After all, this is a brand that is only a couple of years shy of its 250th birthday. A brand with extraordinary equity, and reach well beyond the high street into specialised realms like wholesale, international, and private banking. As the new brand strategy took shape, we became convinced that a masterbrand approach was required to unify the business, signal decisive change, and build equity in the new Lloyds brand.

For a brand strategist like myself, there's a beautiful simplicity to the masterbrand approach that negates the need to deliver multiple variants of the core brand thinking; to our clients responsible for selling it into the business, however, a whole world of pain. Together, we spent a lot of time developing hypothetical examples to enable different business owners to understand how the masterbrand would work in practice for them, and sign off our approach before we got down to the hard graft of constructing the new brand.

If this wasn't complicated enough already, the business was in the process of reviewing and refining its strategy. A few months after António Horta Osório's appointment as CEO in 2011, he delivered a high level strategic review that set the bank in a clear new direction and mandated internal reorganisation. So there were many occasions during the development of the new brand when we had to accommodate adjustments to customer segmentation, business priorities, and significant product offers.

And then there's plastics. In our wonderfully fast-paced digital age, it comes as something of a shock when you realise that lead times on the printing of new credit and debit cards, as well as branch fascias, are insanely long. So long, in fact, that we had to deliver finished designs for these crucial elements – things that customers see and use almost every day – a whole six months before we had figured out everything else.