Recession fraud provides rich pickings for private dicks?
Fraud's now costing us £30bn a year - but apparently that's not bad news for everyone...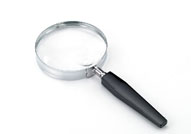 The National Fraud Authority reckons tax, insurance, online and other fraud is now costing the UK £30bn a year – a deficit that has to be made up through higher taxes and prices. But although this might sound like pretty grim news to the vast majority of us, it's apparently a good time to be a private detective – Timothy Burchell, the owner of UK Private Investigators reckons his agency has enjoyed a big spike in work as financial problems drive us to steal from our employer and cheat on our spouses. Where there's muck, there's brass…

When we think about private detectives, our thoughts naturally turn to Sherlock Holmes, Sam Spade, Simon Templar, Magnum PI… But rather than smoking pipes, wisecracking at broads or driving red Ferraris, the modern-day gumshoe is more likely to be found lurking in a red Escort outside their local Travelodge, trying to catch philandering spouses in flagrante delicto. Still, it seems recessions are good for business – Burchell claims he's seen 'a large increase in enquiries for debtor tracing, matrimonial surveillance and background reports'.

With UK companies reporting £2.1bn of fraud in 2009, according to BDO, he should have no shortage of corporate clients. This is emphasised by today's NFA report, which suggests that about 30% of these fraud losses came in the private sector (the rest was in the public sector, mostly via tax dodging). Financial services was unsurprisingly worst hit, losing £1bn to mortgage fraud, another £2bn to insurance fraud, and the best part of another £1bn on credit cards and online scams.

Still, one man's despair and misery is another man's money-making opportunity. Enter the likes of UK PI, with its 'effective and affordable' services like vehicle tracking, mobile phone forensics and insurance claim investigations. 'In today's society, sadly honesty is a rare commodity. Morals and standards seem to mean little or nothing to many people,' its website intones solemnly (and rather depressingly).

We're very aware that this basically amounts to 'detective agency says detective agencies are thriving' (Burchell certainly has an entrepreneur's flair for self-promotion – 'the owner of this private detective agency is a very modern gumshoe,' his latest release schmoozes, inexplicably in the third person). But we mention it for two reasons: one, because it justified ten minutes' research watching Magnum clips on YouTube. And second, it does seem to chime with the greater air of suspicion around these days. Judging by today's fraud figures, that's not entirely unjustified.

In today's bulletin:
Barack's bashing batters British banks
Retail sales disappoint - but frozen chickens boost Waitrose
Law firm unveils plan to retain top women
NI hike will cost companies £14bn, say business groups
Recession fraud provides rich pickings for private dicks?