Reckitt Benckiser in probe over director's share deals
Household products firm Reckitt Benckiser has come clean over a deal in which the CEO used shares as collateral for a personal loan not disclosed to the market.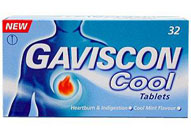 The FSA has begun a probe into transactions made by Rakesh Kapoor, boss of household goods giant Reckitt Benckiser, that may have breached stock market rules. It is thought that he pledged shares worth around £8.7m as collateral for a personal loan with Bank of America Merrill Lynch. Under very strict City regulations, companies must inform the market if shares have been used as security for loans.
Reckitt is one of the largest public companies in the UK, producing household products from Cillit Bang to Vanish to Nurofen, and said that the circumstances of the loan had come to light after an internal review. The implications of such a loan arrangement can be damaging to a company because of the possible effect on the chief executive's behaviour. With borrowing that nobody knows about, Kapoor may have felt the temptation to keep hidden any news that may send the share price down and therefore precipitate loan repayments. Publicly disclosed loans mean the CEO has less personal motive to conceal bad news.
The issue of using shares as undisclosed loan collateral got a lot of attention back in 2008 when the co-founder of Carphone Warehouse, David Ross, used shares worth over £200m as collateral on a loan. Around that time, it emerged that scores of big-cheeses in the City had made similar arrangements after the FSA cleared up some ambiguity in the rules governing the practice.