Should you recruit a rugby player for your business?
Thinking of hiring a scrum half for the accounts department? Wales' head of rugby, former England international and sometime management consultant Josh Lewsey has some tips.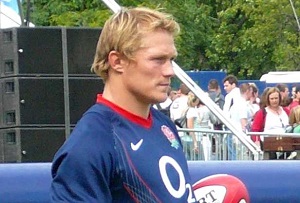 Every year, dozens of world-class athletes retire from their chosen sports and enter the mainstream jobs market. The fans' loss could be your gain, says Josh Lewsey, former England international and head of rugby at the Welsh Rugby Union.
Lewsey's well placed to understand the parallels between the sporting and business worlds, having held down outside jobs throughout his playing career, before post-retirement positions as a management consultant at PwC and trader at Citigroup.
Fresh from Wales' sadly ill-fated quarter-final appearance at the 2015 Rugby World Cup, he shares his thoughts on what to bear in mind if a CV with 'international caps: 55' listed in the employment history section drops onto your desk.