Regions up their game in the battle for tech talent
Vacancies have fallen in the capital but Glasgow, Birmingham and Manchester are on the up.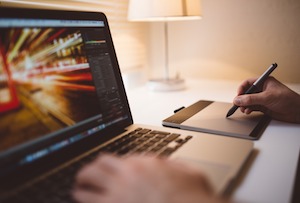 For many a techie, moving to London in search of work seems like the obvious thing to do. While living costs can be exorbitant, the fierce demand for tech-savvy workers keeps wages high, and a talented developer can have their pick of thousands of different employers.
But there's plenty of opportunity to be had outside of the capital too. According to the latest Tech Cities Job Watch report by recruitment firm Experis, the number of tech jobs advertised in London dropped 8% in the three months to September, in line with the usual summer slowdown. But in six major cities – Birmingham, Brighton, Glasgow, Leeds, Manchester and Newcastle, demand for workers with digital skills was on the up.
Experis said the increases were partly the result of a big digital investment drive by financial services companies in Glasgow and Newcastle, which helped boost the number of tech job vacancies in those cities by 49% and 41% respectively. Across the 10 cities included in the survey, demand is increasing fastest for workers with mobile development and cloud computing experience, although web developers remain the most in-demand overall.