Regulators have hit RBS with yet another fine
The bank will pay £56m for IT failures after being handed a £400m penalty just last week.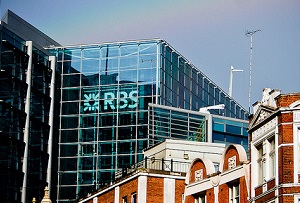 Drawing the ire of financial regulators is becoming quite a habit for RBS. The bank group was today handed a combined £56m fine from the Financial Conduct Authority (FCA) and the Prudential Regulation Authority (PRA) for IT failures, after being slapped with £400m of fines over the rigging of forex markets just last week.
The failures occurred in June 2012, leaving many customers of the 81% taxpayer-owned bank struggling to access their accounts for a number of weeks. The FCA acknowledged that it wasn't the result of underinvestment and that positive steps had been taken since, but said there were inadequate testing procedures and a failure to identify the risk.
'Modern banking depends on effective, reliable and resilient IT systems,' said Tracey McDermott, director of enforcement and financial crime at the FCA. 'The Banks' failures meant millions of customers were unable to carry out the banking transactions which keep businesses and people's everyday lives moving.'