---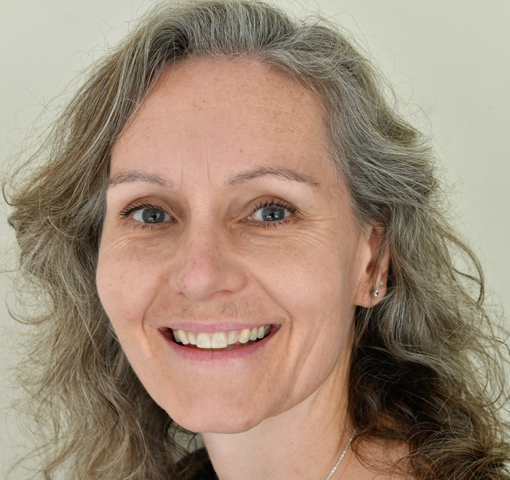 Dr Cath Bishop, Olympian, author and business coach
Dr Cath Bishop is an Olympian, former diplomat and business coach. She competed in rowing at 3 Olympic Games, winning World Championships gold in 2003 and Olympic silver in Athens 2004. As a diplomat for the British Foreign Office for 12 years, Cath specialized in policy and negotiations on conflict issues, with postings to Bosnia and Iraq. Cath now works as a business consultant, leadership coach and author, and teaches on Executive Education programmes at the Judge Business School, Cambridge University and is a Visiting Professor at Surrey Business School. Cath speaks at events globally on topics of leadership, high performing teams and cultural change. Her first book 'The Long Win: the search for a better way to succeed', published October 2020, was described by the Financial Times as 'a deep and rewarding exploration of human motivation in sport, politics, business and our personal lives.'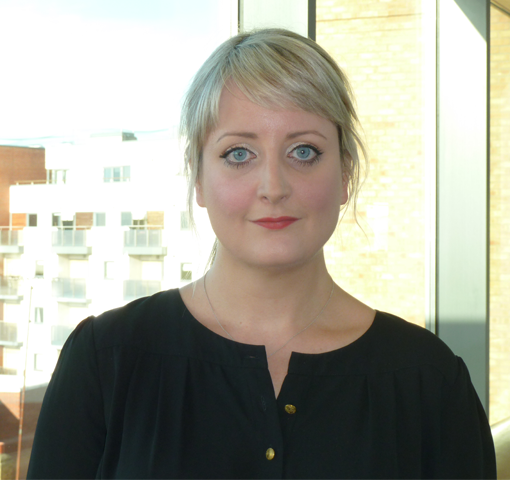 Lizzie Crowley, Senior Skills Policy Advisor, CIPD
Lizzie is CIPD's Senior Skills Policy Advisor and leads CIPD's research and policy development on the UK skills system. ?Lizzie is a policy and research professional with over 15 years' experience in the employment and skills arena, having worked with both the public and private sector to develop high-quality research to inform organisational practice, public policy and shape the public debate.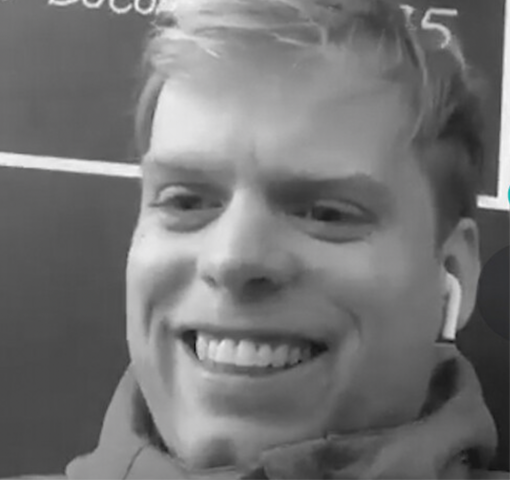 Philip Eeles, Founder, Honest Burgers
Philip Eeles founded Honest Burgers with friend Tom Barton in 2009, when they started out cooking great British burgers in a field at a local food festival in their hometown of Brighton. The following year they opened a tiny restaurant in Brixton Market, making everything from scratch and cycling eight miles every day to pick up the best beef available. Honest Burgers launched their own south London butchery in 2017, which enabled them to make their own patties rather than buying them in from a butcher. They are the only burger company in the UK to do this, ensuring every single patty is made using the perfect proportion of high-quality chuck and rib cap beef from native breed Gloucestershire cows. And nothing else. Next door to the butchery is the Honest Kitchen, where sauces, relishes, pickles, drinks and chips are made from scratch.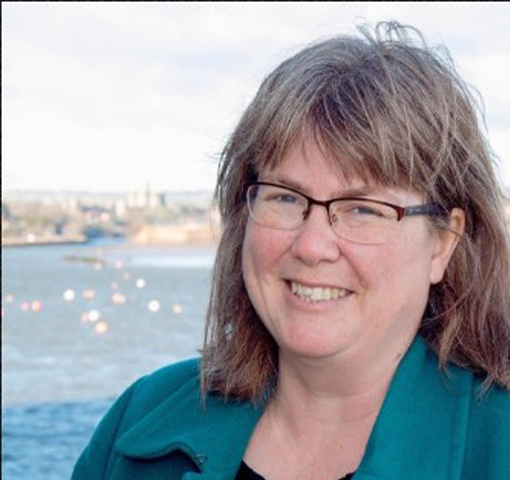 Lorna Helps, Founder, Vibrant Thinking
Lorna Helps is the founder of Vibrant Thinking which helps organisations implement hybrid working to transform their workplace. Prior to starting her own business she worked at Procter and Gamble for 17 years. She was based in Newcastle but was part of teams based in London and Geneva so has some understanding of the challenges of hybrid working where teams are not in the same physical location. With Vibrant Thinking she combines her experience at P&G with unlocking creativity and innovative thinking within people to get better solutions for the client organisation.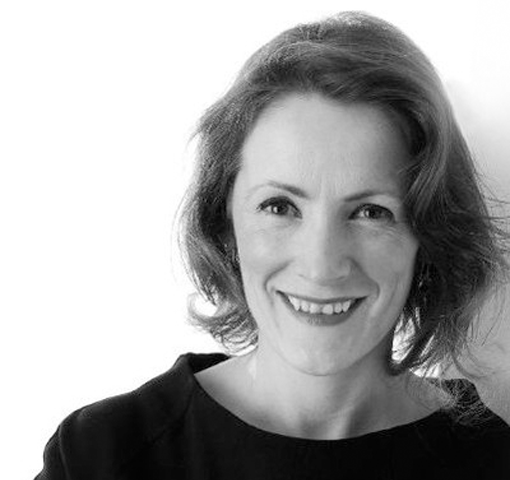 Mairi Doyle, Director of Internal Communications and Wellbeing, Bupa Group
As Director of Internal Communications and Wellbeing for Bupa Group since 2011, Mairi works with colleagues across the world to help people connect with Bupa's purpose, ambition and business priorities. A key part of this is to help leaders create the right environment where people feel supported, empowered and equipped to prioritise their physical and mental wellbeing. Prior to joining Bupa, Mairi held both in-house and consultancies roles including as Director of Communications at BDO Investment Management, and Senior Consultant at Interbrand, working across Europe with clients on global internal communications and brand engagement.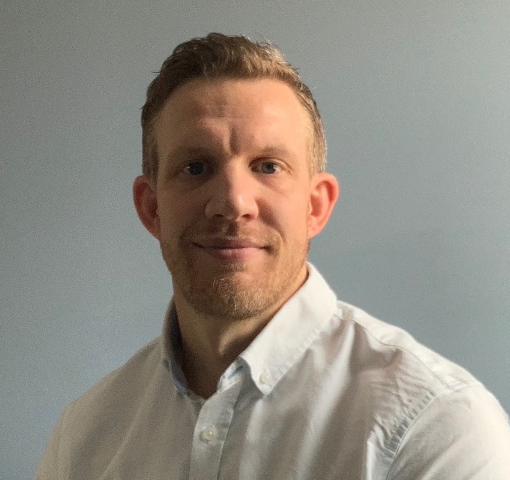 Dan Ellis, People Director, Acas
Dan joined Acas (Advisory, Conciliation and Arbitration Service) as the People Director and member of the Executive Team in December 2019. His key area of focus is the delivery of the People Strategy with the overall intent of creating a great place to work. Dan has a wide range of HR experience from both the private sector in multi-site retail and the Public Sector within the Civil Service working in a number of Government Departments covering roles within Business Partnering, Employee Relations and Learning & Development. Dan is focused on employee and professional development, is a qualified ILM and EQi Coach, a Fellow of the CIPD and has a Masters in HRM. In his free time, he takes part in CrossFit but spends the majority of his time (prior to Covid) ferrying his 3-year-old daughter around her busy social schedule.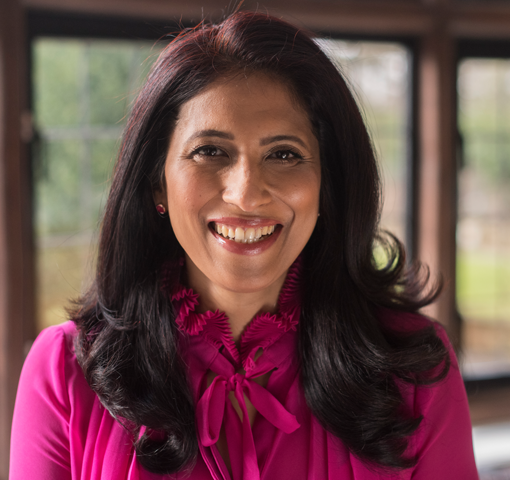 Leena Nair, CHRO Unilever and member of the Unilever Leadership Executive
Leena Nair is the first female, first Asian and youngest ever CHRO of Unilever and member of the Unilever Leadership Executive (ULE). Under her leadership Unilever has achieved a 50/50 gender balance across global leadership, led the design and implementation of progressive new working practices and models. She has continued to lead a pioneering agenda, playing an instrumental role in launching Unilever's new social commitments, including a commitment to pay living wage across its whole supply chain. Leena bears overall responsibility for the 150,000-strong human capital of Unilever, which operates across multiple regulatory and labour environments spread over 190 countries. Her expertise has driven continued growth for Unilever leading to the 50 billion euro business it is today. Leena began her Unilever career in Hindustan Unilever, where she became the first woman in the Management Committee in 90 years, heading HR. She was also appointed the first woman on the Unilever South Asia Leadership team and was responsible for Unilever's growth in five markets with a business size of around 6 billion Euros. She has continued to redefine how big business can contribute to the environment and society and has a reputation for putting the people at the heart of the business, driving growth and taking risks to create better business and a better society. Recognised by HRH Queen Elizabeth II as one of the accomplished Indian Business Leaders in the UK, Leena is a trustee for the Leverhulme Trust. Her purpose is to "ignite the human spark for a better business and better world".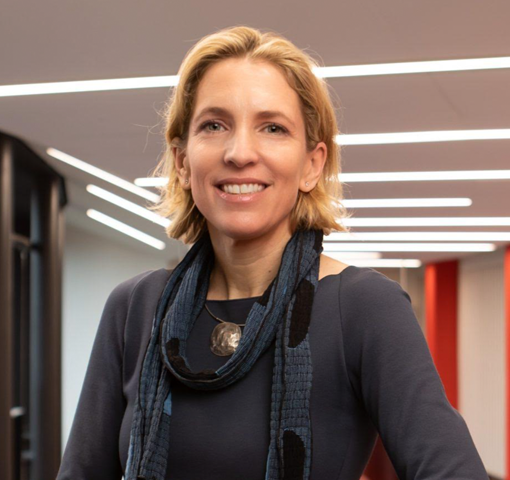 Clare Corkish, Human Resources Director, Vodafone UK
Clare is Human Resources Director at Vodafone UK. Her responsibilities include leading the HR agenda across the UK business, overseeing Talent Management, Diversity & Inclusion, Resourcing, Reward, Policy, Property and Internal Communications. Clare joined Vodafone in February 2020. Previously Clare worked in Financial Services for Barclays Bank and had a long career with PepsiCo, where she held a variety of HR leadership roles, including Vice-President HR for Western Europe & South Africa based in Switzerland and, most recently, Global Talent Acquisition Senior Vice-President based in New York.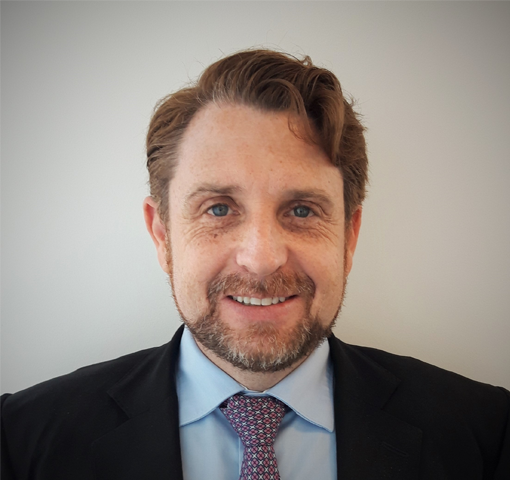 Stephen Scott, Divisional Growth Director, Capita People Solutions
Stephen is Divisional Growth Director for Capita People Solutions, a £720m division of Capita plc. People Solutions solves clients' most complex people issues through expertise, thought leadership and integrated execution of our Learning, Resourcing, HR and Pensions solutions. People Solutions works with over 2,500 clients across multiple industries including financial services, professional services, infrastructure and utilities and Central government. Stephen is responsible for all growth and client development activity for Capita People Solutions. Stephen has a 25-year career in Technology, Outsourcing, Insurance and Financial Services and has held global and Country Executive leadership positions in B2B Client Sales, Corporate Development and Strategy, Product Development and Strategic Sourcing. He has led multiple business transformations and has a keen interest in people and culture. Stephen has been London-based since 2012 having previously worked in Asia and from Australia.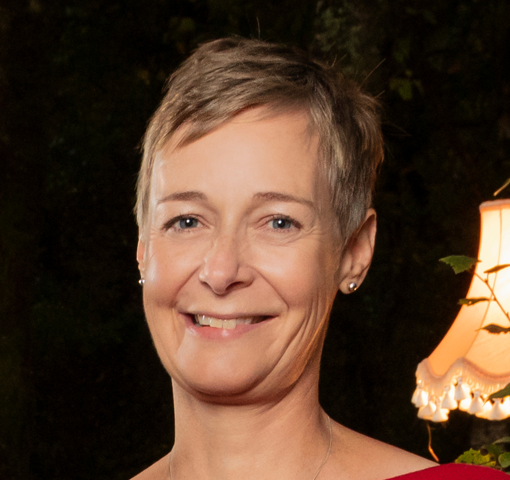 Karin Sode, Co-Founder, People's Energy Company
Karin Sode is the co-founder of People's Energy Company, the UK's only Community Interest Company energy provider which has a unique business model. Having started her working life as a management consultant, she decided to set up People's Energy with her husband because of her clear-eyed understanding that the energy industry is broken and doesn't work for the people. The firm will share 75% of profits with their customers and they have a clear mission to tackle fuel poverty. People's Energy has achieved 300% growth in 2020, 450% headcount growth, and Karin is passionate about ensuring they maintain their strong culture and sustainable/social good ethic as they scale.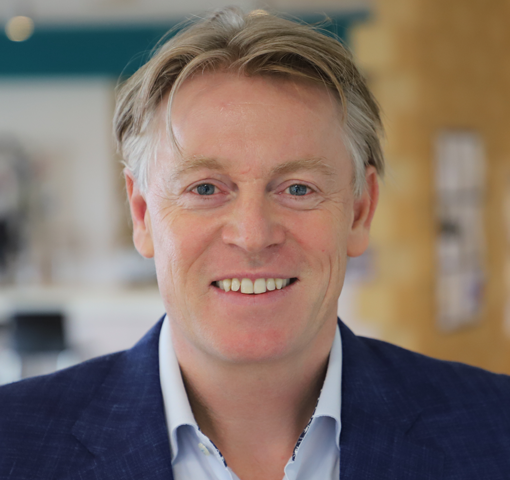 Michiel Verhoeven, Managing Director, SAP UK & Ireland
Michiel Verhoeven has been UK & Ireland Managing Director of SAP SE since July 2020. He leads the 5,000 strong UK & Ireland team, executing SAP's UKI growth strategy with a focus on delivering customer success and innovation in the region, together with SAP's ecosystem partners.

With over 25 years of experience in growing technology sales and services organisations, Michiel is a trusted advisor to clients and board members pursuing digital transformation to differentiate their competitive strategy and improve internal capabilities. Michiel is passionate about people development and growth, as well as SAP's commitment to social entrepreneurship and sustainability, having been a member of the Board of Advisors for Impact Investment Exchange (IIX) and SAP executive sponsor for the 1 Billion Lives social entrepreneurship program.

Michiel has been with SAP for the past seven years working in sales and services roles and, prior to that, spent eight years at Microsoft. Most recently, Michiel was responsible for leading services across Asia Pacific and Japan, whilst establishing the global Services Business Office (SBO), where he brought together multiple teams and shaped the offerings, go-to-market, innovation and ecosystem direction of the business.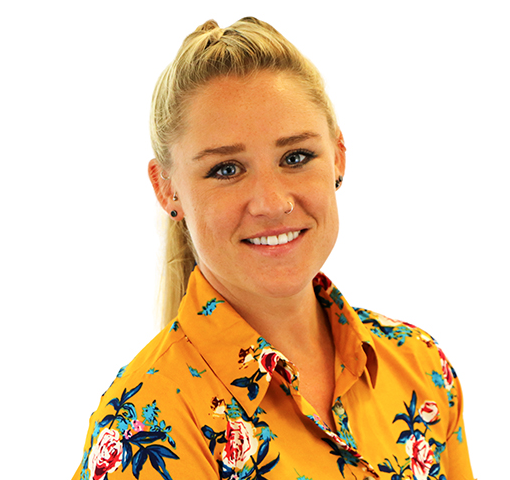 Elaine Mahon, Divisional Director, Workforce Experience and People Insight, Ministry of Justice
A psychologist with Chartered MCIPD accreditation, Elaine is passionate about using evidence to improve decision-making and drive sustainable high organisation performance, and employee well-being. Having spent the numerous years working in HR, predominately Civil Service Departments in and out of Central Government, she has experienced the challenges business leaders face, especially at times of change and transformation. She has aided leaders to overcome these challenges by providing insightful and actionable evidence thus helping them to shape an inclusive, empowering and productive culture.

A key interest of hers is how best to prepare organisations for their future delivery. Integral to this is the future design of the workforce. Through research about the trends that are likely to impact our working population, and tailored analysis on organisation specific implications of these, she enables leaders to plan for their alternate futures to deliver their required workforce, both in the shorter operational term and longer strategically focused term. Taking an evidence-based approach aligned with a deep understanding of nuances in employee behaviour allows to explore possibilities for change and facilitate shift more successfully.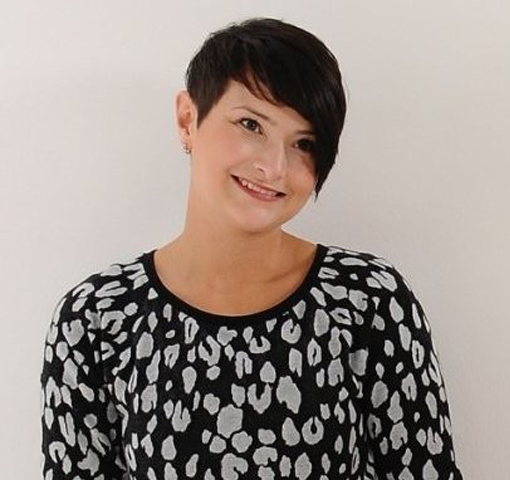 Louisa Hogarty, Group HR Director, Noble Foods Group
Louisa is the Group HR Director of Noble Foods Group, the UK's leading supplier of eggs. She has more than 15 years' experience in senior HR positions including HR Director for G4S Secure Solutions and Directors of HR Operations at SSP, the largest operator of food and beverage brands in travel locations worldwide. Louisa is also non-executive director and trustee for Friends of the Elderly. Louisa has a Degree in Music from Kingston University and a Post Graduate Diploma in Human Resource Management. In 2012 Louisa became a fellow member of the CIPD.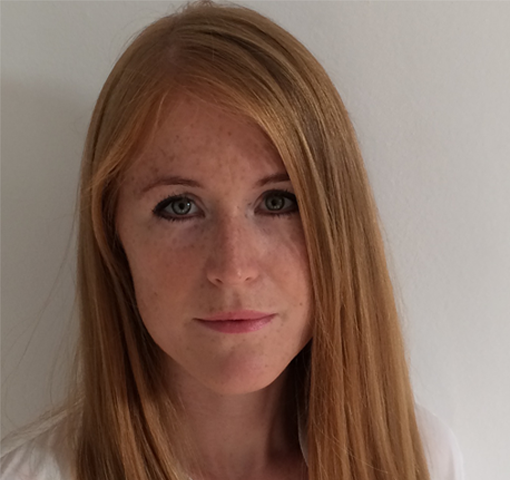 Katie Lloyd, Development Director, BBC News & Current Affairs
Katie is Development Director for BBC News & Current Affairs. She is responsible for a number of areas from culture change, leadership development, sustainability and diversity and inclusion to the BBC's flagship outreach project, BBC Young Reporter. Katie has created a number of culture change initiatives since joining; the BBC News Women in Leadership Programme, which has seen a significant increase of women in senior management positions, the News Leadership Programme, Culture Champions and the Next Generation Panel. She also devised and launched the BBC's work educating young people about disinformation and 'fake news'. Previously, she was Deputy Chief Executive of Media Trust and ran a department overseeing PR, public affairs, youth media programmes and an award winning in-house film production unit. Katie was one of 50 business leaders recognised in the Women of the Future inaugural Kindness and Leadership Awards in 2018 and is a Fellow of the British-American Project.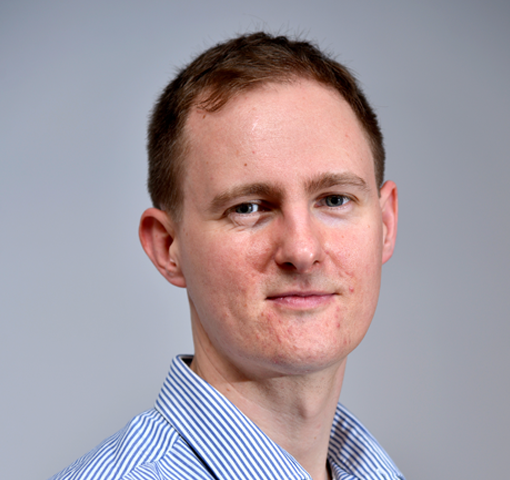 Adam Gale, Editor, Management Today
On the simplest level, Adam's job is to learn what makes a great company, and then bring that to life in stories that reflect the vivid cut and thrust of business leadership. If there's one lesson Management Today's editor has picked up from the hundreds of conversations he's had to that end with chief executives, founders and scholars, it's that acting is generally more effective when preceded by thinking.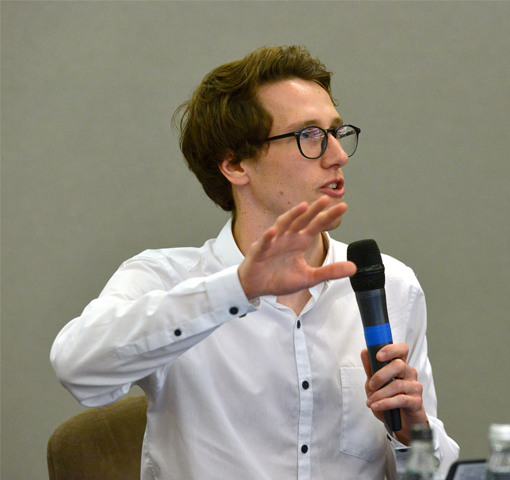 Stephen Jones, Reporter, Management Today
Stephen is Management Today's reporter, social media editor and unofficial books columnist. He also occasionally speaks about management at events. After starting his career as a sports reporter, followed by a brief stint working in social media, he joined Management Today in February 2018. In normal times, away from business, you'll usually find him in a museum or booting balls around a sodden patch of grass.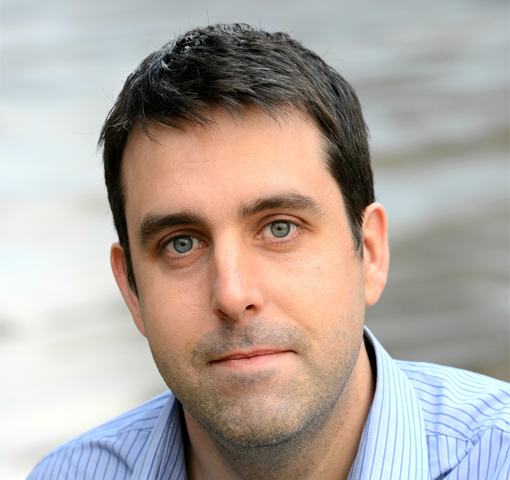 Robert Jeffrey, Editor-in-Chief, Professional Associations Group, Haymarket Business Media
Robert Jeffery is editor in chief of Management Today magazine. He has more than two decades' experience as a journalist, specialising in the operational and human aspects of business. He spent seven years as editor of People Management magazine and has worked for clients including KPMG and the International Baccalaureate.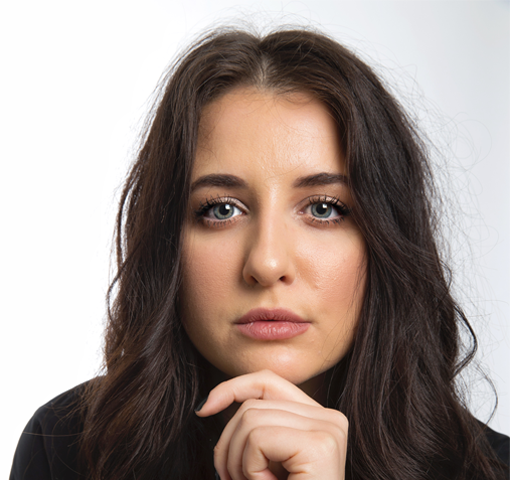 Orianna Rosa Royle, Reporter, Management Today
At Management Today, you'll find Orianna interviewing Britain's top bosses, championing inclusive leadership and bringing to light issues impacting workers - From the lack of miscarriage policies to the misuse of mental health champions, the list goes on.

Having worked as a presenter and video journalist, Orianna Rosa Royle pivoted to the magazine industry in 2017. She has written and filmed for a number of media publications including Campaign, Market Leader, Women's Health, Sky News, Your Local Guardian and London Live.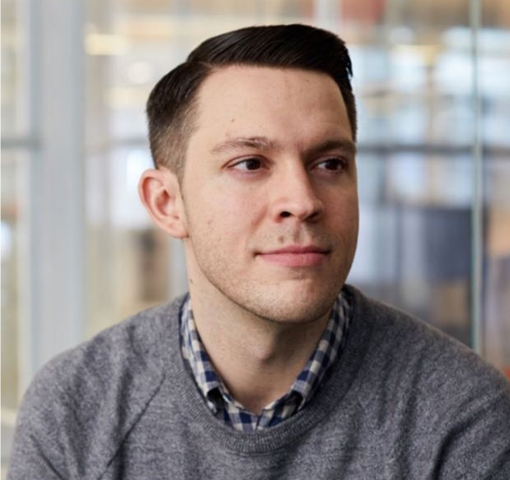 Travis Ousley, Head of People, Distributed
Travis is an HR leader with over fifteen years experience across startups, nonprofits and global companies. Before joining Distributed as their first Head of People, Travis led HR functions at similar talent-based, tech-forward startups including Andela, Axiom and Managed by Q.