The remarkable resilience of 220-year-old WH Smith
This stalwart of the nation's high streets and railway stations has remained resolutely in the black despite the retail Armageddon all around. Here's how.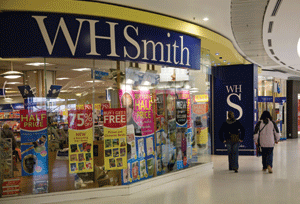 Formative years
Back in 1792, Henry Walton Smith started selling newspapers and magazines in London's Little Grosvenor Street. But it was his ambitious and enterprising son William Henry who turned the family shop into one of the UK's first retail empires. During the railway boom of the mid-1800s, he set up news stands at stations all over the country, starting with Euston in 1848. Like so many successful Victorians, he founded a political dynasty as well as a business one - his son became First Lord of the Admiralty and grandson the second Viscount Hambleden. Shares in WH Smith & Son were first sold to the public in 1948 to pay death duties after the demise of the third viscount, and the last family member left the board in 1996.
Recent history