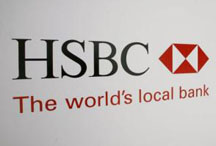 Renminbi bonds in London: windfall for the capital
Quote of the day: 'HSBC want it and they want it bad.' Currency strategist at HSBC, David Bloom, explains why the bank is listing renminbi bonds in London. Until now, bonds in the Chinese currency have only been sold in Hong Kong but China hopes to push trade by opening the currency to the international field. Listing the bonds in London is a one-up on Europe and will be a major fillip for the capital as a financial centre.
Find this article useful?
Get more great articles like this in your inbox every lunchtime