Reputational rollercoasters take the fun out of theme parks
Scandals have cost Seaworld and Alton Towers dear.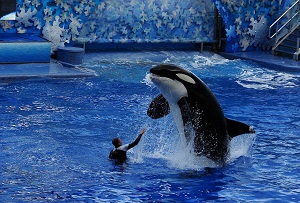 If you were in any doubt about the importance of corporate reputation then the plight of two major theme parks should change your mind.
Across the pond, Seaworld has been feeling the after effects of Blackfish, the controversial 2013 documentary that accused it of mistreating its Orcas - the prize horses in its aquatic stable. Earlier this month the company was banned from breeding any more killer whales at its California park, and yesterday it announced plans to ditch its Shamu shows (named after the park's original Orca) altogether.
The shows are probably Seaworld's best-known attraction and one of its biggest draws. The company is spending $100m on its new 'Blue World Project', an orca exhibit that will focus more on research, education and conservation. It certainly looks less exploitative, but getting the same number of punters through the doors isn't going to be easy.