The 'research' that isn't actually research
It's time for the PR industry to clean up its act.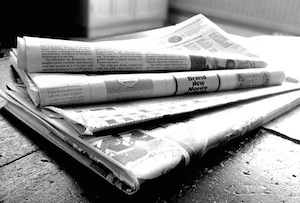 If you pick up a newspaper in the UK on any given day of the week you'll likely be able to find an article describing 'research' or 'studies'. What naive readers may not realise is that much of what is reported as scientific is not in fact genuine research at all, but dishonest marketing concocted by PR firms.
An underground industry exists that fuels the British press with ready-written news stories, often based on surveys that are rigged to deliver answers that result in clickbait headlines. The most prolific company in the business is OnePoll who pay their members 10p per survey with a minimum payout of £40, meaning that their members have to complete four hundred surveys before they can claim any money. It's not hard to imagine how this could make the survey participants just a little button-happy, but that's just the beginning of the story.
A look at some of the PR surveys that recently appeared in the Management Today inbox revealed a hefty spattering of dubious findings, such as '20% of people believe that smoking has improved their job/career opportunities'. This claim was made by a PR company hired by an E-cigarette manufacturer, who commissioned a survey from, you guessed it, OnePoll — a company that has become so prolific that their surveys typically result in three stories per day in the British press according to Michael Marshall of the Bad PR blog which tracks news stories based on 'research' conducted by PR firms.