How to reshuffle your team
One of your teams is not firing on all cylinders - morale seems low and its performance is patchy. Governments favour the reshuffle, so maybe now's the time to do your own. Here's a crash course.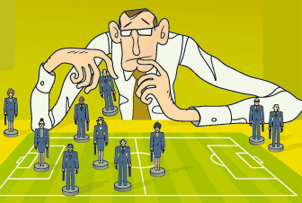 Why do it?
The best reason for rethinking a team is that it's no longer configured to deliver the best performance. That could be because the strategic focus or market has changed, or your organisation has evolved. 'Start-up teams are often entrepreneurial and energetic risk-takers but not great caretakers,' says Clive Hook of bespoke management development consultancy Clearworth. 'It may be that stability, steadiness and considered action are now required.'
Get feedback.