Resilient businesses need a firm eye on the horizon
Ignoring the potential perils ahead could bring your reputation crashing down.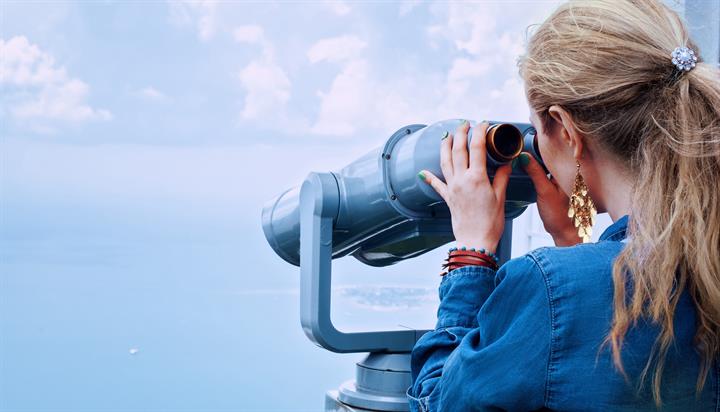 When you're heading for the canvas in boxing there is an important distinction between a knockout and a knockdown. Summoning the strength to rise from the canvas and fight back takes real resilience. The ability to bounce back from challenge and emerge stronger for it is important in business, too.
Firms such as Shell that have weathered the recent Texas floods and swiftly resumed operations at their refineries deserve acknowledgement. We recognise that such abilities are not innate or unique, but rather a replicable set of factors which can be learned and invested in – something we refer to as organisational resilience.
According to the 1,250 global business leaders that contributed to our Organizational Resilience Index, the top factor in long-term success, ahead of financial achievement and business leadership, is reputation. What is surprising is how many leaders are driving blind and scared when it comes to their corporate reputations. While two thirds of those we spoke to felt they excelled in maintaining their reputation, a third of leaders felt their organisations were average to poor at spotting incoming risks and opportunities.

Failing to invest sufficiently in horizon scanning means that when the inevitable tumble does occur, organisations lack the processes and training to interrupt and isolate a chain of consequences that can lead to catastrophe. Horizon scanning needs to be all encompassing, covering reputational risks across the environment, civil society and stakeholders on ethical and social responsibility issues.

Recent weeks have shown us how quickly organisations that have failed to spot which way the wind is blowing can fold following a failure of their corporate reputations. On the ten year anniversary of Northern Rock's collapse, 'reputation management agency', Bell Pottinger entered administration. Worryingly, these are not isolated examples, in all 43% of those that contributed to our index believe their organisation is strongly susceptible to such reputational risks.

Why are reputational issues so much more damaging than other operational issues, and how should business leaders manage them? Truly great leaders recognize that however good your balance, it is inevitable that you will wobble. The important thing is to encourage a culture of 'zero trauma' rather than 'zero defects'.

At BSI we see organisational resilience as a holistic practice; there is no silver bullet in terms of people, process or product that can protect the whole from risk. Mastering it requires the adoption of excellent habits and best practice to deliver business improvement by embedding competence and skills throughout the business and down the supply chain. This takes commitment from the whole company, transforming how it thinks, how it runs and how it is perceived.