Resist buying in managers and grow your own instead
Businesses that develop their existing staff to be adaptable managers are more future-fit than those who go shopping for talent elsewhere.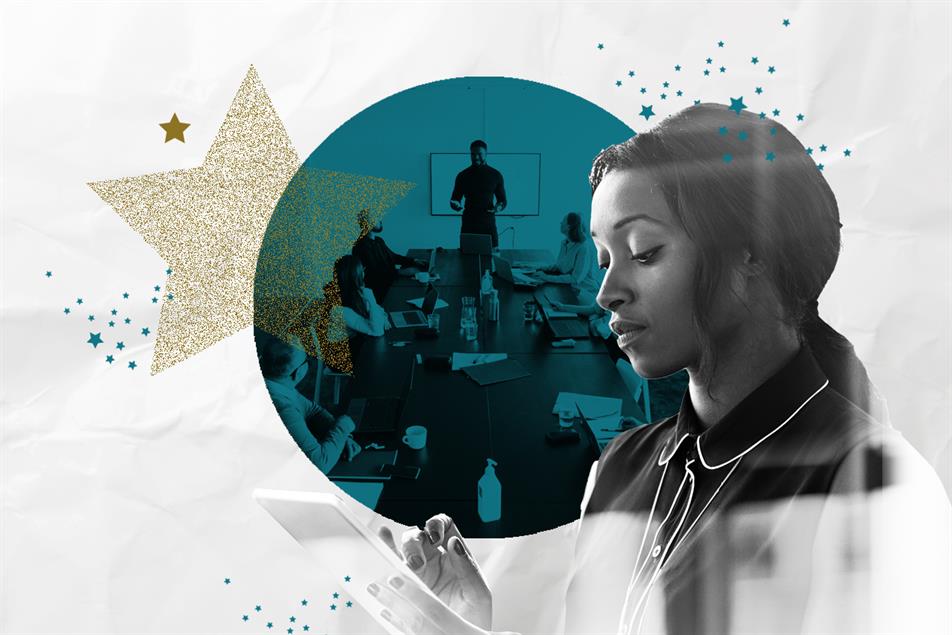 This article is from our Management Matters series, which argues it's time for a management revival. Businesses should reward, value and respect managers, because they are often the answer to their intractable problems.
---
When the market can see you coming, you should expect to pay more. This is true, whether you are after a second hand car, a wine with good bottle age or a new senior hire. The 'spot rate' includes a premium for that instant access. With talent and human capital the better value option is to grow your own, and remember the advice given to gardeners who want to try growing asparagus: "Dig a trench, three years ago."

What are the advantages for companies who embed the next generation of managers in-house? First, you will be developing a cadre of managers who are invested in your business and understand what you are trying to achieve. And second, it will cost less than trying to find 'job ready' candidates outside the firm. Ask any remuneration committee about the cost of bringing a new CEO in as opposed to promoting from within. The principle is the same at all levels in the organisation, even if the price tag varies.

But these development choices are not necessarily straightforward. "There is always a balance to be found between 'build and buy', says Jerry Collier, head of assessment and succession in EMEA for Korn Ferry, a large consultancy. "For example, if you are an energy provider, transforming your business, you may very quickly need long duration energy storage skills, and due to internal scarcity you may intentionally look to the external market to complement your internal pools."

Keeping on top of current and future needs is a demanding job. "Korn Ferry research shows that leaders in the world's most admired companies devote on average 30% of their time to hiring and developing talent, experience and move planning, building critical capabilities, so they have the skills and leaders for any future," Collier adds.

A time-honoured way of developing management capability is to give people 'stretch assignments' – moves that represent a big step-up, where success cannot be guaranteed. Or a firm might send aspiring managers on an 'accelerated leadership' programme at a top business school. In both cases employers try to spot their 'high potentials', or future leaders, who will be fast-tracked to seniority.

There are pitfalls with this approach too. First, it raises the question of how transparent you need to be, separating out managers in this way. Don't think for a moment that these things can be kept confidential for very long, or that other colleagues won't figure out what is going on. There is also a risk of demotivating managers who are not marked out for greatness. If the elite are 'high potentials', what does that make everybody else?

Earlier this year the Corporate Research Forum (CRF), a professional network and research firm, published a report called Effective Succession Management, which offered a considered view of the task of developing management capability.

"Future leadership roles will look different to today's," the report stated. "Companies [should not] simply extrapolate forward when thinking about future leadership requirements. Against the backdrop of increasing disruption and fast paced change, for most businesses…the capabilities that have driven performance in the past will not be the same qualities that deliver success in the future."

This is a good point. Of course the world is dynamic. So how can you predict the business's future needs? Companies may adopt different approaches: 'role-based planning', or alternatively developing broader 'talent pools', to help face future challenges. The report cited Robert Kegen and Lisa Lahey's 2016 book An Everyone Culture with its emphasis on becoming a "deliberately developmental organisation" – an adaptive model which aims to support the development of effective management capability.

Part of this iterative adaptation should take the form of regular talent reviews. "More sophisticated organisations tend to conduct talent reviews more frequently than once a year, particularly for key talent pools," the report found.
How are leading companies facing up to these challenges? The airline easyJet makes its "talent process" openly available to employees on the company intranet. 
"The information includes how performance and potential is defined, and what that leads to in terms of development programmes that are only available to employees nominated by their functional leadership, and those that are available to all," the report stated.

Management development can and should aim high. Jeff Lindeman, chief HR officer at WD-40, the chemicals company, told the CRF: "The premise is that not everyone will be CEO. But, how awesome would it be for our business if more people could think about the entire enterprise the way a CEO has to? So, we give individuals the insights needed on leadership development, focusing on scalability. We focus on helping people to grow their competence; how do you go from being a department head to being maybe a geographic regional head to being a larger geographic regional head to maybe having global scope?"

And at Transport for London they keep it simple. As far as development is concerned: "Everyone should be having great quality continuous conversations that are open and honest with their line manager," the company told the CRF.

Korn Ferry's Collier says that a few key principles are clear in the best-run companies. "The talent management systems for the most admired companies are connected – connecting succession at scale, critical skill development, enterprise-wide high potential and the internal skills marketplace – modern and inclusive," he says.

If you want to be ready to face the challenges of the future, grow management capability that will adapt and be up to the task.