RESPONSE: Teach First is one-of-a-kind
In response to our article 'Why I quit Teach First', Sam Butterfield says programme's retention rate is proof of its success.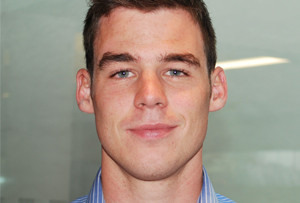 From my time working in a challenging school with Teach First the feelings of self-doubt and exhaustion are all too familiar. Every route into teaching is challenging; I know it is a tough and sometimes unforgiving, but we have a proud track record in an innovative model which works.

I was elected by my Teach First cohort as Participant President to ensure our priority will always be the welfare of every participant, the schools we work with and crucially, the pupils we all work for. When participants withdraw, most of the time this is not due to the placement breaking down, but reasons beyond the control of Teach First or the school. 89% of our teachers who started training at Summer Institute in 2010 completed the two year programme, comparable with the PGCE route into education. 58% of all our ambassadors who have completed the programme since 2003, are still in teaching. Many more continue to tackle educational inequality from outside the classroom.

We are constantly seeking to improve and one major change this year is that participants spend more time in schools in the initial stages of training. I visited participants only three weeks into the programme and they have already spent four days in school with three more planned next week.

Participants are supported by school mentors, university tutors, and a leadership development officer, a qualified teacher employed by the charity to coach them in classroom leadership skills, to ensure that their two year training is successful. The strength of Teach First can be found in this three-way partnership. When people do leave early, we work together to review what happened. It is critical that we continuously refresh and renew our training so that it is the best that it can be for the trainees themselves and, ultimately, the pupils in their care.
- Sam Butterfield is a Teach First participant president. Read the original article, 'Why I quit Teach First'.