Retailers to fight for their lives in 2012
The busts we've seen in the retail sector are only the beginning, claims insolvency firm Begbies Traynor. Many small firms are hanging on by the skin of their teeth.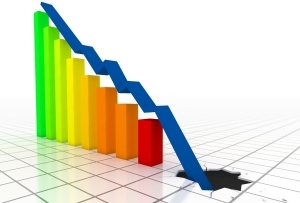 Expect the gloom on the high street to turn into proper pea soup at the start of 2012. Many business have only scraped by this year because of low interest rates and sheer determination, says insolvency specialist Begbies Traynor.
'Low interest rates means there is less pressure on businesses and many have been able to limp on. But at some point they will face the inevitable,' says chairman Ric Traynor.
These guys have got the figures to back up their dreary predictions. Pre-tax profits at Begbies Traynor have hit £3.35m in their interim results, against £3.06m for the previous half. And 2012 will be a bumper year for the 'cleaners' of the business world as more and more struggling SMEs give up the ghost. 'Retailers are really under the cosh, people are spending less and businesses' cost bases are rising with high inflation,' explains Traynor.