The return of the Celtic Tiger
When the recession hit, Ireland went from strong man to sick man of Europe in a heartbeat. Now it's in recovery, but will it last?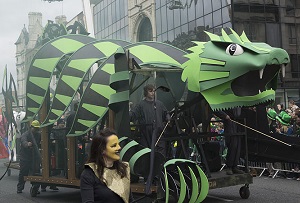 While keen-eyed shoppers dart between the stores of Dublin's Grafton Street before they close for the evening, students are already packing the city's pubs, celebrating graduation with a pint of Guinness and the odd Jagerbomb.
And so they may. Ireland is rising again. It's now the fastest growing economy in Europe, with GDP increasing 4.9% in 2014. Unemployment fell to 9.8% in May, compared to 11.7% a year before, and new jobs are being announced all the time. For young graduates looking for prospects, Dublin is a place to be.
It isn't just youthful exuberance. It's tangible. High street businesses are starting to feel the change, not least in their tills.