Return of Lloyds boss Horta-Osorio stresses the stress issue
The whole saga could ultimately be good for the City, says Nicky Little, head of leadership at Cirrus.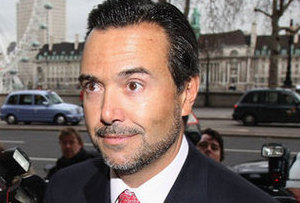 When Lloyds Banking Group CEO António Horta-Osório took time off work last November to recover from exhaustion, it sent a strong message to other big corporates that stress is a serious issue which needs to be addressed. Now that Horta-Osório has returned to work, we could see a new style of leadership at Lloyds.

Horta-Osório has said that he will cut the number of executives who report directly to him and has promised to delegate more. For the reportedly details-obsessed CEO, this is a brave – and probably quite a tough – call.

The decision has already been criticised in the media. Is this a sign that the CEO is not up to the job? Is it unfair on the three or four executives who may now have to report to the finance director and could lose the ear of the CEO?

Well, time will tell if Horta-Osório is up to the job. His previous track record is impressive, which is why Lloyds hired him last year. As for whether some executives will 'lose his ear', this depends on how successfully the CEO and the top team can embrace a more devolved leadership model. A change like this requires a carefully organised approach to sharing power and influence. If executed well, this can reduce the negative impact of indirect access for senior figures, and boost the benefits of shared leadership.

Horta-Osório has acknowledged his challenges openly in public, demonstrating that he is an authentic leader. He has admitted that he can take things too personally and is prone to micromanagement. He has also said that he is keen to address these issues. He is actively seeking to decentralise power and influence across the organisation.

Successful distributed leadership has two key pre-conditions. Firstly, that consistent and organised approach we mentioned earlier. This needs to be introduced across the organisation so that there is a coherent level of power sharing, effective coordination, and communication up and down the line. Secondly, the organisation needs capable managers that leaders can delegate to.

Some Lloyds investors have said that their confidence in Horta-Osório's ability has been shaken. The CEO now plans to give priority to meeting shareholders to reassure them and talk through his future plans. Could the man who became a role model for stress-sufferers now become a role model for a new style of leadership? Many will be watching him with interest.
Nicky Little is head of leadership development at Cirrus