Review: Citroën C4 Cactus
With its unusual padded doors, this car attracts plenty of looks. Shame driving it doesn't feel so special, says Sathnam Sanghera.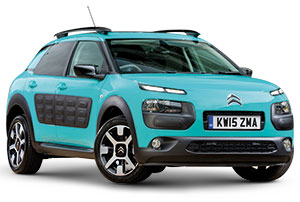 I cannot recall any vehicle I have ever driven, up to and including a topless Caterham and neon green pick-up truck, that attracted as much attention as the Citroën C4 Cactus. Glancing at it occasionally from my flat window, there was always someone peering at it, or prodding it, as if it had landed from Mars. Standing at the lights in Regent's Park, a builder ran across a site to knock on the window and ask about the point of the airbumps on the bodywork (Citroën claims they help make the Cactus the world's first car-park-damage-proof car, not something you really want to test).
My nieces literally begged on their knees not to be picked up from school in it, and then there were the comments on social networking after I posted a picture, which ranged from 'Jesus what on earth is this monstrosity' to 'where has it come from, what does it want?', 'it makes me want to bash it with a shopping trolley', 'My eyes!', 'I am going to report you under the Malicious Communications Act', and whole days later, 'still cross about a car I saw on Instagram'.
There's no denying that the Cactus is an 'original' looking car with divisive design cues. The headlights look like they have been nicked from a Range Rover. In profile it resembles a bashed up Matchbox toy from the 1980s. It has the stance of a Staffie waiting to be thrown a ball. For what it's worth, I really liked the way it looked. Though I loved the interior even more, with its Knight Rider-style speedometer and Primrose-Hill-kitchen-store minimalism. It's annoying that you have to go into a menu on the iPad-style control pad to adjust the volume, rather than just twisting a knob, but then this screen also features the most intuitive satellite navigation unit on the market.